A Band of Shepherds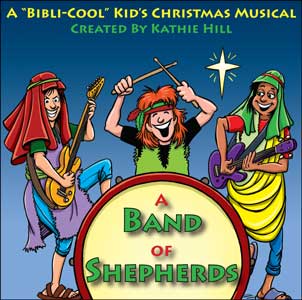 Includes Digital Products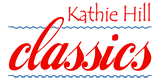 Christmas
A "Bibli-cool" Kid's Christmas Musical
Originally released as a youth musical, we've re-voiced A Band of Shepherds in unision/2 part to rock the nativity story for kids! When taxpayers at the Bethlehem census get rowdy, "The Dead Shepherds" are brought in to entertain them. As Christmas Eve progresses these hopeless head-bangers audition Joyce, a new singer who tells of the promised Messiah. They are then visited by rapping angels, meet the Christ Child and are transformed musically and spiritually to share the news with others.
Set:
Divided stage w/outdoor census, shepherd's field & manger
Costumes:
street clothes w/"Bibli-cool" accessories
Drama:
Simple with minimal blocking
Speaking Parts:
3 or more band members, Joyce, Mary & Joe, 2 Romans, 2 Soldiers, 4 Girl/Boy speakers
Solos:
4 character solos, 2 additional solos
Performance Time:
35 Minutes
The band of three shepherds are hilarious. Your children's choir will adore the upbeat, fun songs for Christmas.
Lori Smith • Emmanuel Faith Community Church • Escondido, CA
Note: Performance DVD is duplicated from original youth choir VHS, but gives great ideas for costumes, choreography and blocking.
Kathie's Note: This is the perfect musical to engage older kids who'll love the characters & choreography demonstrated by teens on the original Performance DVD. Incorporate younger kids as angels in Scenes 2 & 3 and/or use teens as adult characters to add more "street creds" to your presentation. Kids and adults will love this homage to '80s music and thoughtful retelling of the Luke 2 Christmas story!
Song Titles
Count on Me
Nuthin!
Shout for Joy
Nothing is Impossible with God
Behold!
Nothing is Impossible with God -Reprise
Child of the Manger
The Shepherds Live Carol Medley
Shout for Joy (Reprise)
Listen To Sample Music & Dialog

Download
Clipart