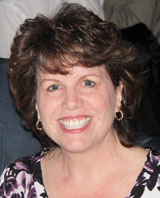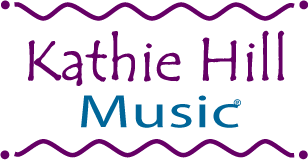 Kathie's Singing Bio
Kathie Hill has been a kid's choir director since 1976 and a published kid's writer since 1982. Writing for Benson, Ariose, Maranatha, StarSong and Sparrow Music, she created thirteen musicals and won the 1988 Dove Award for Best Children's Album for "Wise Guys & Starry Skies."
From 1993-98 Kathie served as editor, consultant and writer for LifeWay launching the Dovetail Music label for which she produced ten musicals, created the companion teaching resource, the Dovetailor, and the still popular Made for Praise curriculum.
Kathie Hill Music was established in 1998 and for five years partnered with Word Music to produce thirteen musicals and collections, nine of which were finalists for Best Children's Musical by the GMA.
In 2006, with her kids "grown and on their own," Kathie Hill Music went solo with a website and eStore offering all her in-print product, several out-of-print Kathie Hill "Classics" and new resources like Preschool Praise'ntations and WAM! 4 Kids, a worship arts & music alternative to traditional kid's choir programs.
Since 1998, the mission statement of Kathie Hill Music has been fulfilled through musicals, collections, videos, teaching resources, inspirational books, conferences, digital downloads and partnering music with organizations like the International Mission Board, Samaritan's Purse, the American Bible Society and Gospel of John, the Film.
Kathie has shared her vision for kid's choir from California to South Carolina and internationally from Singapore to Kosovo, but is proud to call Tennessee home for her and husband, Tim and their children, Emily & Elliot.
Kathie Hill Music
Mission Statement
To provide innovative music product that is age appropriate, child-centered and Christ honoring
To produce evangelical musicals with Biblical content, high production quality and entertainment value
To publish supplemental educational and inspirational products to meet the needs of a graded choir program and the children's choir director
To promote children's music and children's choirs as evangelistic & discipleship tools for the church
To promote and support other valuable Christian ministries and their outreach through my product