★ Back At The Creekbank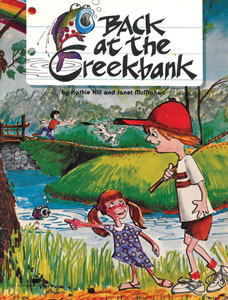 Includes Digital Products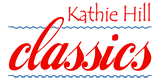 A favorite for nearly 40 years is back for another generation!
Back at the Creekbank books are digital products and can be downloaded as soon as your payment has processed. All other companion products are physical and shipping charges apply.

This popular sequel to Dottie Rambo's "Down By the Creekbank" is simple and simply delightful! On a creekbank fishing trip, Mr. Jenkins shows his young friends the many ways God expresses His love through nature…and how to express our love to Him. First released in 1983 with a script by Kathie Hill and songs co-written by Janet McMahan, this easy to produce musical has been performed on stages, in parks, on truck beds and by creekbanks! Wherever you present this timeless production, your kids will still be singing these catchy songs for years to come. Listen to SONG SAMPLES below & download a FREE Coloring Sheet!
Ages: 1st – 6th grades
Set: Outdoor setting with opt. creek
Costumes: play clothes or overalls
Voicing: Unison/2 part
Music: Easy
Drama: Up to 20 children's lines to be divided among speakers
Solos: 4 Mr. Jenkins solos, 17 spoken solos, 11 kid solos
Performance Time: Approximately 45 minutes
Money Saver: Hey! Check this out. Buying digital saves you money and time. You won't have any shipping delay or charges with any of our Kathie Hill Music digital products!
Kathie's Note: What kid doesn't love to explore the outdoors? And with fun songs like "Riddle Me, Riddle Me" and "I Wish I Was a Fish" you'll catch kids off guard with the message of God's love and leave your audience grinning from ear to ear!
Song Titles
What a Day to Be Down by the Creekbank
We Were Made to Love the Lord
God Paints the World with Love
Riddle Me, Riddle Me
Lessons About Love
I Wish I Was a Fish
God is Thinkin' About You
Humbly Grateful or Grumbly Hateful
Let's Sing a Song About Jesus
It's a Rainbow
Finale
Coloring
Sheet (5.4MB)
Song
Samples
IMMEDIATE SHIPMENT ON ALL PRODUCTS