One and Only Original Christmas Factory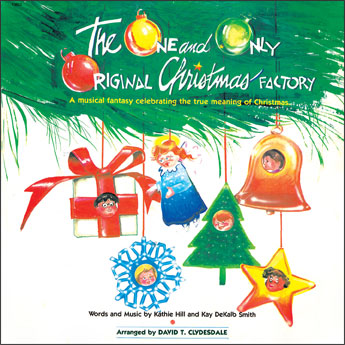 Includes Digital Products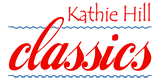 Created by Kathie Hill, arranged by David Clydesdale
With arrangements by David T. Clydesdale, Kathie's first release is truly a Kathie Hill CLASSIC! Lush orchestrations flesh out catchy songs & zippy dialogue from Mr. Hathaway and the students who visit the Christmas Factory to see how owner, Nanny O, makes her unique ornaments. As the Tree, Snowflake, Bell, Angel, Present and Star immerge from the Ornamachine (instructions provided) each comes to life to share their spiritual significance in song, ballet and comedy. In the end, eyes are opened, hearts are touched and Jesus' birth is celebrated with a signature Clydesdale carol medley!
Christmas Factory books are digital products and can be downloaded as soon as your payment has processed. All other companion products are physical and shipping charges apply.
Performance DVD demonstrates "Ornamachine," costumes & blocking and limited choreography.
Set:
The Christmas Factory (instructions include in Director's Book)
Costumes:
Street clothes with optional work aprons
Music:
Charmingly simple songs made big with great orchestrations
Speaking Parts:
2 adult or child leads, 6 ornaments (kids or puppets) and many "kid lines" to divvy up!
Solos:
6 with opt. solos in Carol Medley
Performance Time:
40 min.
Kathie's Note: The first child is often your favorite and this might be true with "Christmas Factory"! Because it was produced 20 years ago, you can't match it in orchestrations. With it's clever staging and classic songs it's both appropriate for public schools and churches with an invitation to respond to God's love in Jesus Christ.
Song Titles
Overture
The One and Only Original Christmas Factory
Evergreen
Snowflake
Christmas Factory Reprise
Christmas Bell
You Can Do It!
Happy Birthday to You
Open Your Eyes
Carol Sing
Christmas Factory Finale
Coloring
Sheet
Song
Samples
Watch
Video