Tell Me the Story - WAM! 4 Kids 4 Christmas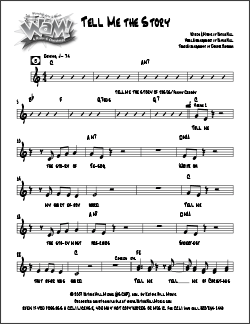 Involve more kids in worship & music with WAM!
If you could choose one song, this marriage of Fanny Crosby's lyrics and Kathie Hill's music should be it. The musical version of Luke 2 includes up to 5 speakers, 1 solo and a live or taped nativity set to a driving, upbeat arrangement. Tell me, tell me, don't leave out one word of the story – the story of Jesus' birth.
WAM! 4 Kids 4 Christmas features seven songs to present individually in a service or collectively in a concert or family worship time. Several songs feature arrangements by Denver Bierman and Kathie Hill, with orchestral tracks by Denver Bierman & the Mile High Orchestra's exceptional percussionists, brass, woodwind, keyboard players. A choice of narrations, script and skit are included in the 7 song Vocal Chart download.
Voicing:
Unison/2 part (1 solo, 4 narrators)
Activities List
ART:
Almost No-Sew Costumes
DANCE:
Improvisational Dance
DRAMA:
Luke 2 Narration 1 & 2
INSTRUMENTS:
Underscoring & Counting Measures
MEDIA:
Nativity Video or Power Point
VOCAL:
Warming Up the Voice
LISTEN TO A SAMPLE
3 Ways to Save Time & MONEY!
Digital licenses = NO SHIPPING COSTS & IMMEDIATE DELIVERY.
One 5x license allows you MAKE UP TO 5 COPIES FOR PLANNING PURPOSES, then buy additional licenses after you know enrollment.
You'll NEVER PAY TO REPLACE AN ACCOMPANIMENT CD AGAIN! With your 3x Trax license you can have a file on your computer , IPOD or burned to CD for up to three leaders!

Watch
Video