Abba Father (Father's Day)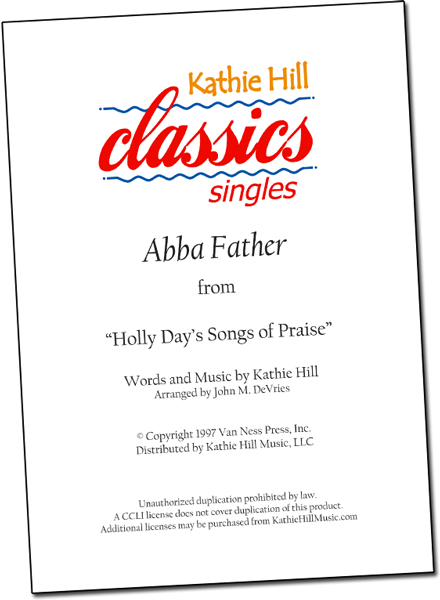 From Holly Day's Songs of Praise: Why not have kids sing this worship chorus to their heavenly Father on Father's Day…or any day. Simple to learn and present alone or with dads or adult men, Abba Father includes an underscored prayer thanking God for Jesus and thanking Jesus for dads.
Abba Father, we call your name and feel your presence here in this place. Your love surrounds us, so real yet unseen,
My Abba Father you always will be.!
Ages: 6 - 10 yrs
Voicing: w/ opt. men
Performance Time: 2:40
LISTEN TO A SAMPLE