Thank You for Teaching Us
(Teacher Appreciation)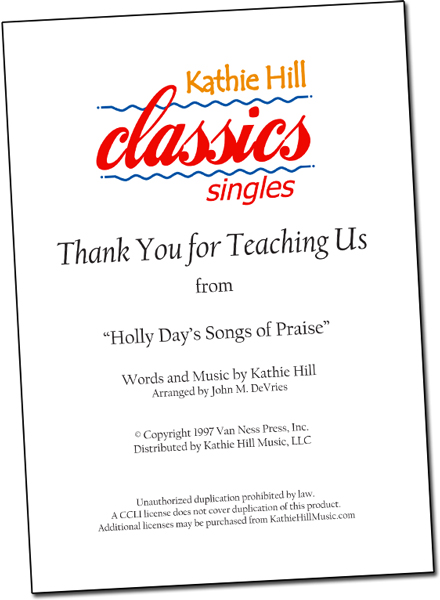 From Holly Day's Songs of Praise. Use this great song for end of the year appreciation programs, retirement parties or anytime you want to lead kids in saying "thank you" to adults who have invested in their lives. Great for soloists and ensembles.
Thanks you for showing us Jesus. Thank you for living His love. Thank you for being there when you could be anywhere.
Thank you, thank you, thank you for teaching us!!
Ages: 6 - 10 yrs
Voicing: unision
Performance Time: 2:51
LISTEN TO A SAMPLE