Thanksgiving Medley
(Thanksgiving)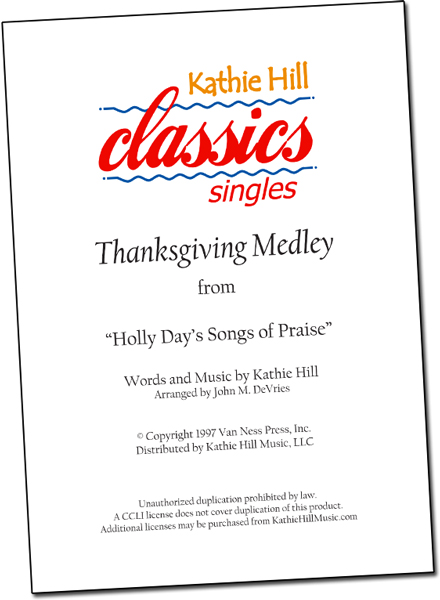 From Holly Day's Songs of Praise. Perfect for Christian schools, this medley starts with Buryl Red's lilting melody to "For the Beauty of the Earth" and ends with "Now Thank We All Our God" and in a great echoed arrangement of two important songs in Christian hymnody.
For this season of the year, for the bounty of Your love, For provisions which appear as are sent from heav'n above.
Christ, our God, to Thee we raise this our hymn of grateful praise.
Ages: 6 - 10 yrs
Voicing: opt. 2 part
Performance Time: 2:44
LISTEN TO A SAMPLE