Nothing's Impossible†
(Easter)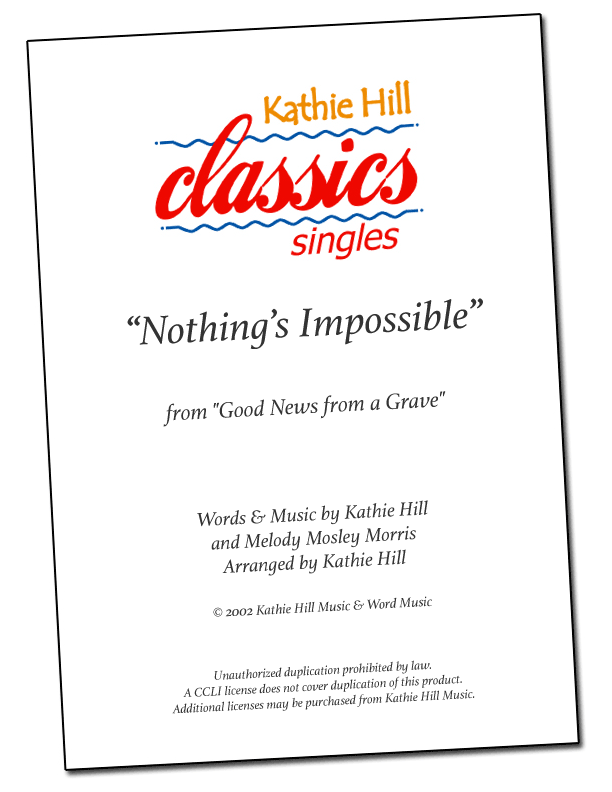 From Good News from a Grave this celebratory resurrection arrangement is a simple verse/chorus coupled with a nine bar "Alleluia" chorus set to Beethoven's Ninth. The up-beat track includes brass and enough percussion to keep older kids involved.
"Alleluia! Nothing's impossible, Christ is risen, our powerful King!"
Ages: 6 - 14 yrs
Voicing: (solo/unison)
Performance Time: 2:37
LISTEN TO A SAMPLE