★ Good News from a Grave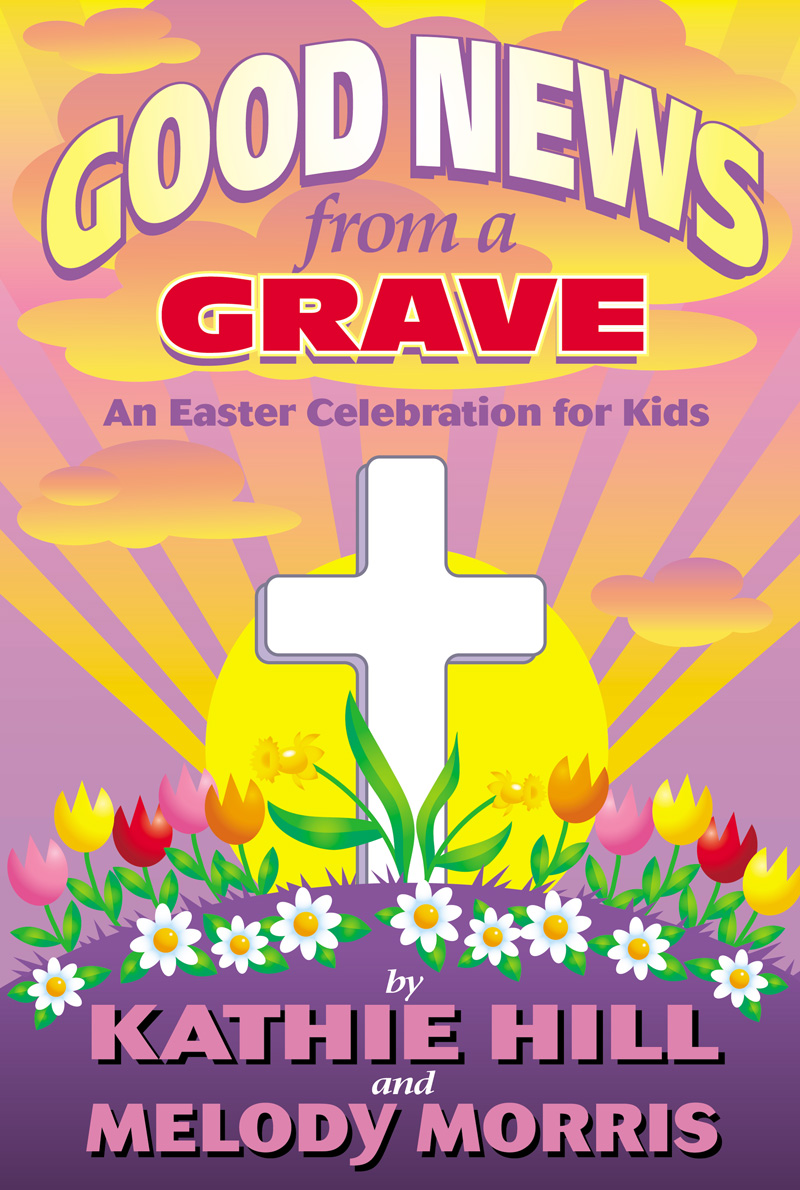 Includes Digital Products
Easter/Resurrection
An Easter Celebration for Kids
Got eight weeks? Need a kid's Easter musical? You can do it and do it well with Good News from a Grave from Kathie Hill Music. Re-teaming with co-writer Melody Morris (Fish Tales and Promise U) Kathie relates the events from Palm Sunday through Easter Sunday in the very setting where the resurrection occurred - a graveyard! For their "Saturday Service," kids are helping the caretaker at Good News Gardens prepare for the annual Easter sunrise service. As they rake, sweep, scrub and clip, the children recall the highlights of the Passion Week with joyous, high-energy songs, ranging from Broadway to hip hop to salsa and thoughtful compositions detailing Jesus' suffering and sacrifice for our sins. This highly evangelistic musical details Jesus' last days and will help children fully appreciate the gospel, the Good News from a Grave!
Set:
a contemporary cemetery
Costumes:
contemporary work clothes
Music:
EASY to MODERATE CHALLENGE
Drama:
SIMPLE DIALOGUE, SIMPLE STAGE ACTION
Performance Time:
Approximately 30 minutes
This was AWESOME!!! We don't have a large group so this fit the ticket perfectly. The kids loved the bright, up-tempo music and the message was amazing...the good news really came from a grave! I highly recommend this musical.
Ellen Keaton — Mavity Freewill Baptist, Catlettsburg, KY
Thank you for the option of splitting a few of the parts in Good News from a Grave - now it is perfect for us! The kids love the songs and are very excited! Thank you for writing such a wonderful Easter Pageant! Our congregation is going to love it!!
Sheryl Conley — St. Paul's UCC, Bellevue, OH
When I handed out the Good News from a Grave CDs to my small kids' choir one of the children piped up, "Wow! You really like Kathie Hill!" I haven't done ALL her musicals, but I'm aiming for just that. The music is always marvelous and the scriptural content that gets planted into children's hearts is awesome.
Rosemary Farmer — Johnson City, TN
Kathie's Note: This is a great, short Easter musical with a very contemporary feel. You can perform it outside so it works for presentations outside the church. Easy dialogue makes it work for small choirs or for big choirs with a short rehearsal period. Very clever choreography on the video and funny twist at the end. My favorite songs are "J-E-S-U-S, He's the Best", " Nobody Else But Jesus" and " The Cross Crosses Out My Sin" is a GREAT evangelical song.
Song Titles:
Saturday Service
He's the Best
Ho-ho-ho-sanna!
Nobody Else But Jesus
The Cross Crosses Out My Sin
Nothing's Impossible and Good News from a Grave - Finale
Song
Samples
Clipart
Files
Watch
Video