Good King Wenceslas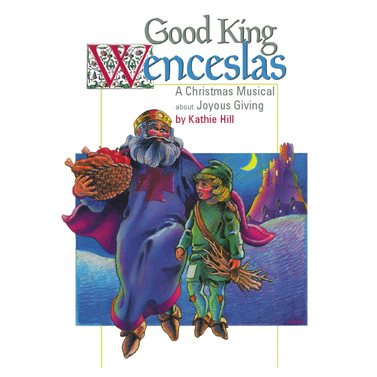 Includes Digital Products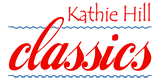 Christmas
The King Who Knew the Joy of Giving
Released in 1986, this simple musical introduces kids to the medieval king whose generosity was immortalized in the carol bearing his name. But did you know that Good King Wenceslas was a Christian king in a pagan land who advanced Christianity in central Europe?
In this Classic, Kathie Hill imagines the knights and ladies-in-waiting celebrating Christmas with godly King Wenceslas. But as he concentrates on giving gifts, his selfish daughter, Princes Wences thinks only of getting them! To set an example the king takes food to a peasant leaving the friar to prepare the nativity play. As Wences reluctantly participates, she is so reminded of the greatest and most generous King that when Wenceslas returns, he finds a princess who has been changed by the Prince of Peace and gospel of Christ.
A Performance DVD (available on demand) features a music conference premiere with costume, choreography and drama demonstration.
Set:
inside king's castle
Costumes:
Girls: long dresses, Boys: poster board breast plates
Drama:
Simple, minimal blocking – characters can be played by kids, teens or adults
Speaking Parts:
King Wenceslas, Friar, Princess Wences, 4 ladies-in-waiting, 2 knights, peasant boy & jokers
Solos:
7 solos & optional recorder/s
Non-speakers:
angels, shepherds, Mary & Joseph, kings, musicians, celebrants
Solos:
Wenceslas, Princess Wences, 3 non-character solos
Performance Time:
30 minutes
What a fun & meaning-filled musical! We put this together in 10 rehearsals & the kids memorized everything. The castle set was simple & the kids loved dressing up as knights and ladies-in-waiting! As director, I loved the catchy songs I kept humming throughout the day. We've also done "Wise Guys and Starry Skies" twice. I just love Kathie's timeless style of sharing the gospel message in fun ways! "GKW" got rave reviews from the pastor, parents, congregation, and especially the choir.
Terry Gray — Sulphur Springs Christian Church, Middletown, IN
Kathie's Note: Boys relish knighthood, girls love "waiting" in long dresses and you'll love teaching songs about giving! The Director's Book includes instructions for props, costumes, movement, lighting, performance photos, study scriptures and benevolence projects to underscore memorable songs like "Be a Hee-Hee-Hee-Hilarious Giver," Everything That Is, Is His" and "It is More Blessed to Give Than Receive" (also available as Classic Singles). GKW is a simple musical to produce, but produces a powerful message.
Song Titles:
Christmas in the Castle • Be a Hee-Hee-Hilarious Give • I Love Christmas • Everything That Is, Is His! • It is More Blessed to Give • Good King Wenceslas • Old English Carol Medley (including O Sing a Song of Bethlehem, Sleep of the Child Jesus, and O Come All Ye Faithful • Give As He Gave

Song Samples